Dr. Jean Pierre Ndagijimana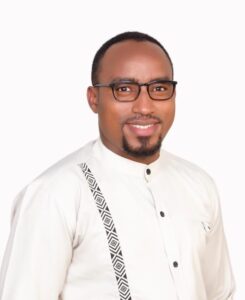 Dr. Jean Pierre Ndagijimana is a Senior Clinician – Capacity Building for Solid Minds Counseling Clinic. His current work mainly focuses on supporting the Mastercard Foundation's Africa-based university partners to strengthen their capacity in mental health and wellness by co-generating homegrown strategies that are contextually, culturally, and linguistically relevant.
Dr. Ndagijimana earned his Doctorate and Master's degrees in International and Multicultural Education from the University of San Francisco in California with a particular focus on cross-cultural counseling. He also did graduate studies in Public Health and completed his Bachelor's degree in Clinical Psychology at the University of Rwanda. Dr. Ndagijimana is a Co-Founding Member of Rwanda Psychological Society (RPS) and is licensed and registered to practice as a Registered Clinical Psychologist (RCP) with the Rwanda Allied Health Professions Council. 
He has lectured at various academic institutions, while living in the United States with a particular focus on issues related to decolonizing mental health. Dr. Ndagijimana's work in various African communities both within Africa and in the United States has afforded him the opportunity to understand and observe how people from various cultures relate to their social world.
His interests are in decolonial and innovative approaches to individual and collective healing in Rwanda post genocide and in Africa in general. His most recent peer reviewed publication, "Kongera Kwiyubaka (rebuilding ourselves again): Culturally responsive and contextually relevant collective healing in post-genocide Rwanda", explores culturally specific and decolonial approaches to healing in Rwanda and the importance of homegrown community solutions.