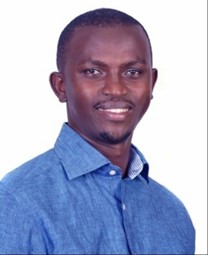 Jean Nepo Sibomana is the Co-Founder and Co-Director of The Mustard Seed Institute (MSI) a social enterprise working at the grass-roots level to improve lives in his rural community through education, training, and job creation. The MSI is located on a model farm in the Eastern Province, Gatsibo District and incorporates a large piggery, poultry centre, vocational training centre, primary school, restaurant, memorial garden, and agricultural land for crops.
Nepo is a survivor of the Genocide against the Tutsis 1994. The land the MSI is built on is his family land, where he was born and where his family lived before they were all killed during the genocide. Nepo's belief is to create a unified, resilient, prosperous, and reconciled community, that never returns to the horrors of the past. Nepo has received the National Unity Award in 2022 for his commitment to unity and reconciliation (Umurinzi w'Igihango).
​
He is currently President of Ibuka, Eastern Province, a national advocacy organisation for Genocide survivors, a member of Initiatives of change international and he represents the Farmers' dialogue program in Rwanda.
In his youth he established the Nursery of Peace Association to provide a network of social support to genocide orphans and survivors.