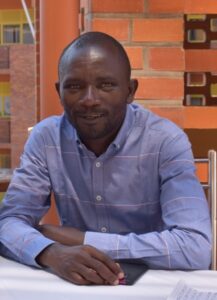 Since 2008, JINA Bachunguye Benin is practitioner in the field of trauma healing, the construction of peace and the transformation of conflicts through community-based sociotherapy in (post-)conflict areas in the Democratic Republic of Congo (DRC).
He is the founder and coordinator of the Congolese NGO Paix et Développement Durable (PDD) – which implements sociotherapy in South Kivu, DRC.
Since 2008, he has been involved in facilitating training workshops on sociotherapy but also on the healing of internal wounds caused by the various eposides of violence in South Kivu in the DRC.
For now, through community-based sociotherpay groups, he is closely monitoring the impact of the approach in Kalehe Territory in South Kivu (DRC), an area affected by various ethnically motivated wars and conflicts.